here it is - our first week (well, five days) of our 30 day spending freeze. i'm not going to lie, it isn't enough time (at all) to really learn anything from the experience.
apparently getting a doughnut at publix is cheating, according to my husband. but they look so, so good. i guess this is the part where i learn self control.
one thing i completely blanked about was getting peanut's shots. she is due for them now, so we will be spending money on that this week.
here are some of the recipes we have made thus far:
monday
:
lemon basil pasta from the pioneer woman
.
this is my go-to, don't have to really think about it recipe. you can add chicken like she did, or opt for a vegetarian dish. for the sake of saving chicken for other meals (and because it was one less step) we went chicken-less.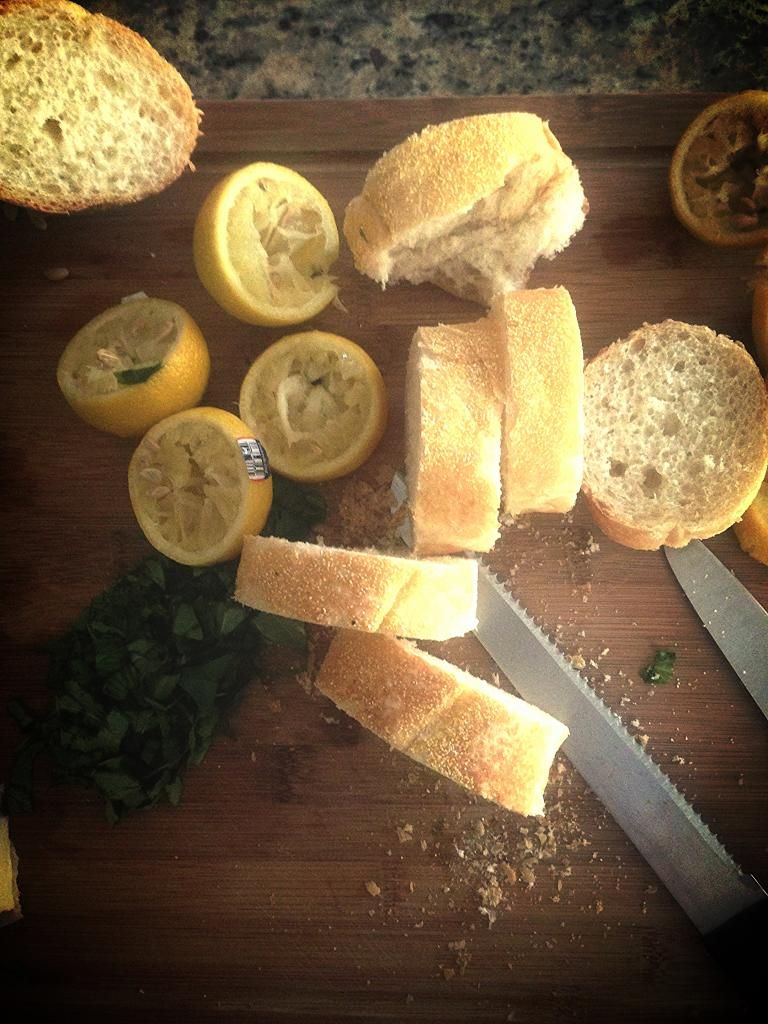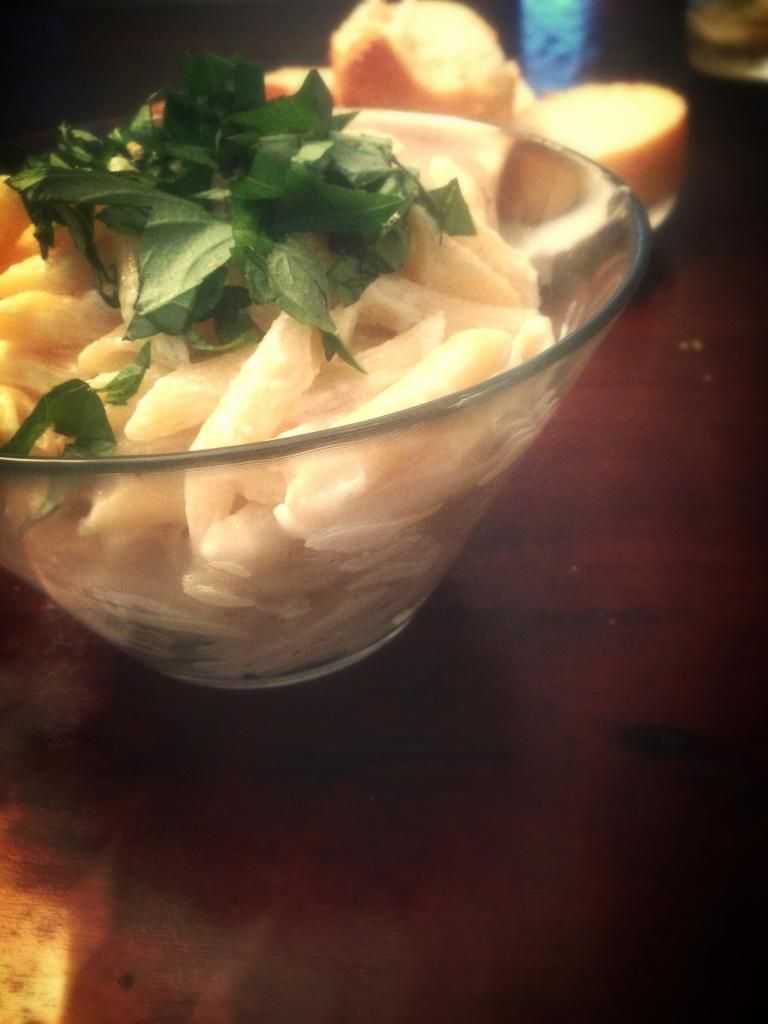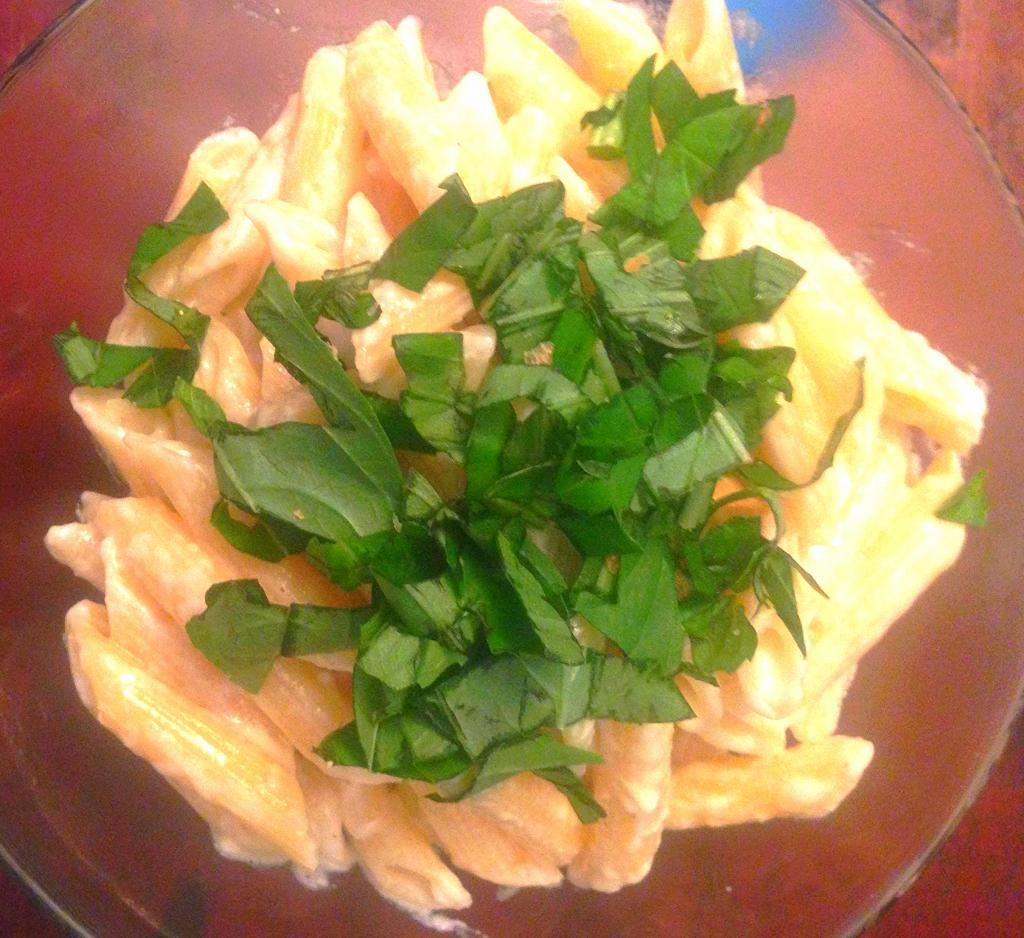 tuesday: flatbread pizzas. for this i just used flatbread and rubbed the top with olive oil, some minced garlic and salt. i roasted squash and zucchini that was tossed in olive oil, salt and pepper at around 400 degrees for 10 minutes, or until done. (i also had some basil and tomatoes lying around - so i made tomato basil pizzas, as well) i placed these on my flatbreads and then topped them with mozzerella cheese. i then placed them in the oven for about 8 minutes, or until bubbling. i set the flatbread directly on the oven shelf so that the bottom can get crispy. very easy! you can use a tomato sauce base, if you prefer. you can also (obviously) choose any toppings - pepperoni, sausage, peppers, ham, mushrooms, etc.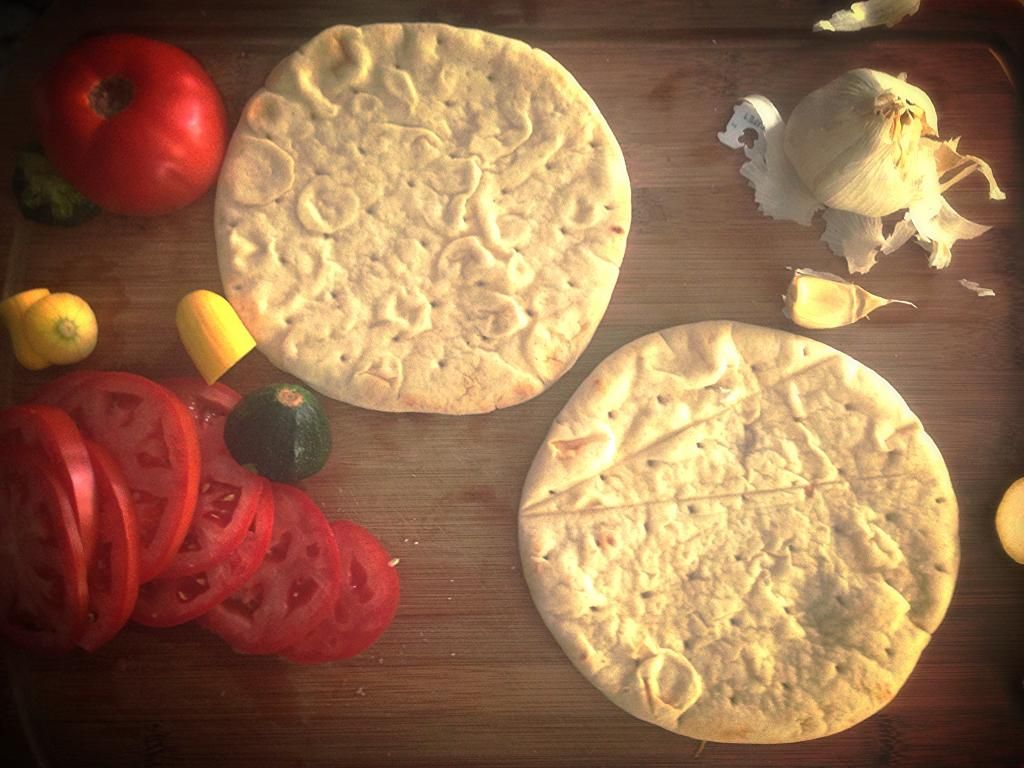 wednesday: i did a random chicken enchilada bake. basically - i took a casserole dish and added a layer of salsa verde on the bottom. i then added a layer of corn tortillas ( i loveeee corn tortillas but you can use flour tortillas if you prefer). in a bowl i mixed together shredded chicken, cheese, salsa verde, some dried onion flakes and cumin. i spread this over the layer of corn tortillas. i then added another layer of corn tortillas and topped it with salsa verde and cheese. i put this in the oven for about 10-15 minutes at 350 degrees - just to heat the dish through. i served this with chips and guacaomle (pre-packaged publix brand since it was only two people eating - so this was a cheaper option. and an easier option).
thursday
: i just did a regular chicken parmesan with angel hair pasta. i like to add fresh basil, garlic and some spices to jar sauce to make it have a little something "extra". fancy, i know. for the chicken - i just dredged it in a bowl of flour that i added some seasoning to, then dipped it into a bowl with two whisked eggs and a splash of water and i followed that by dredging the chicken in italian bread crumbs. i browned both sides of the chicken on the stove top (about four minutes on each side in some olive oil) - then i topped the chicken with (a lot) of mozzarella cheese and the pasta sauce. i stuck the chicken into the oven that was at 400 degrees for about 15 minutes. once finished, i placed the chicken on top of the pasta and ta-da! that's it.
friday: my easy night! we will just have canned chili and the baked potatoes you throw into the microwave for about 8 minutes. it's friday and i don't feel like cooking. i also still have to finish the dishes from last night.
saturday: on saturday i will make cilantro lime chicken via the crockpot that shreds when finished. it is so good in corn tortillas topped with cheese and served with mexican rice and black beans. this is such an easy crockpot meal! you just need one pound of boneless chicken, 1/2 cup of fresh cilantro, juice from two limes, one teaspoon (or more, if you'd like) dried onion flakes, 1/2 cup of water and one taco seasoning pack. throw this all into the crockpot and cook on low for 6 or so hours (or on high for 4 hours) and once done, the chicken basically just shreds on its own. so, so delicious.
and for fun - here is peanut.
HAPPY FRIDAY!